---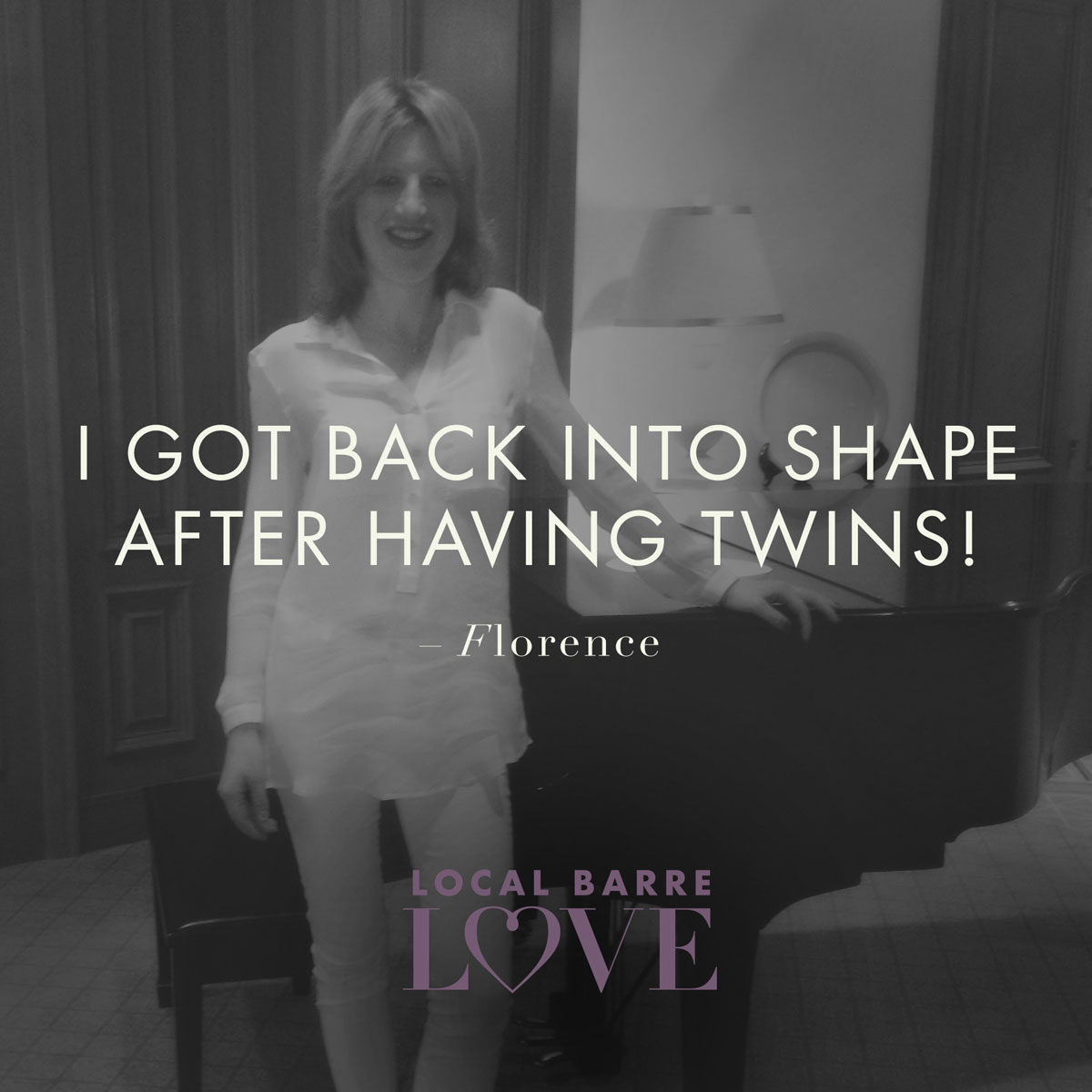 Since the opening, I have been a dedicate and passionate to Local Barre. I have always done aerobic classes and running. What LB has provided me with is a full body work out with style and grace. Barretenders build a diverse and customize program that challenged you even after doing it for a few years. Being at the barre a few times a week combined with cardio (I like to run) has helped me maintain good health while having fun. I have been pregnant with twins and was able to continue exercising with modifications which has tremendously helped me getting back into shape very quickly. Cheers to all the barretenders!


- Florence

Are you in love with Local Barre? Submit your Local Barre Love Story here.
BONUS: if your story is featured, you'll receive a complimentary blow out from The Salon by Soon Dar Secrets!